2018 Conference
July 5-8 | Atlanta, GA
Introduction | Registration | Plenary Speakers & Breakout Sessions | Schedule | Resources

Plenary Speakers
___________________________________________________________________________________________________
David M. Bailey

David M. Bailey believes that the Church should and can lead by example in diversity and reconciliation. He's the founder of Arrabon; a ministry that equips churches and nonprofits with the tools and resources to shepherd their community from aspirational values regarding diversity along racial, ethnic, and class divisions towards an embodied practice. He is the author of Arrabon: Learning Reconciliation through Community and Worship Music, and the producer of the Urban Doxology project. Arrabon has a film that is available for screenings now: 11am: Hope for America's Most Segregated Hour. David and his wife Joy live in Richmond, VA.


Saturday worship and plenary.
Mary Higgins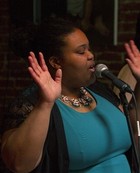 Mary Higgins, worship leader at Central West End Church in St. Louis, MO. Mary brings a wealth of experience in worship music, beginning with her mother Renee and sister Michelle. She attended Covenant College and worked closely with James Ward and Nikki Ellis at New City-Glenwood in Chattanooga, and then served as music coordinator at New City-East Lake under Pastor Jim Pickett.
She currently serves under Pastor Eric Stiller, who is also a jazz bassist.





Friday morning worship and plenary.
Reverend Kevin Smith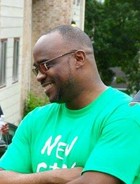 Pastor Kevin is a native of Philadelphia, PA. He attended Penn State and graduated from Temple University. He and his wife Sandra have four daughters.
He has worked in psychiatric hospitals, interned at 10th Presbyterian Church in Philadelphia, and studied at Westminster Seminary before moving to Washington DC, where he received a Masters in Theological Studies at Chesapeake Seminary. Kevin and Sandra planted a church in Bowie, MD, and pastored Pinelands PCA in Miami, FL. He has been senior pastor at New City Fellowship - Westminster (Chattanooga) for 6 years.



Thursday evening plenary.
Breakout Speakers
___________________________________________________________________________________________________
All breakouts are offered twice Friday afternoon.
Raymonde Neely

Raymonde has been a leader in the Ministry of Music for 24 years. He has sung with recording choirs; organized and directed a variety of groups which include, choirs over 50 voices, bands, ensembles, praise teams, vocalists of all ages; and worked with solo vocalists, each expressing a variety of musical genre's and cultural backgrounds. This has allowed him to continue to carry out his personal mission statement: "to tear down the walls of partiality that continue to divide us as believers." He is the organizer of the only Christian Music Festival in Fayette County, Georgia, which intentionally features Christians artists from multiple genres, backgrounds, and even world cultures.
Raymonde attributes all of this to his understanding of the importance of the musician, singer, and song writers in God's holy Word and a desire birthed in him by the Lord and cultivated by his parents to have an affinity for all types of music. Raymonde is currently the Worship Leader at Redemption Fellowship PCA in Fayetteville, Ga. and a graduate of Metro Atlanta seminary.
Libby O'Neil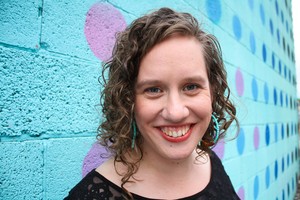 Libby O'Neil is one of the founders of East Lake Expression Engine, a music education after school and summer program for underserved children. It is patterned after the El Sistema plan developed in Venezuela in the early 2000s, and is the only faith-based program of its kind in North America.
Libby holds a B.A. in Music from Covenant College, and she and her staff work with 50-70 African American and Latino children on traditional orchestra instruments, choir, and bucket band.
Expression Engine is a 501(c)(3) organization that uses the facilities of New City East Lake in Chattanooga.
Greg Scheer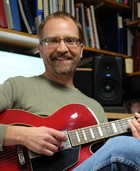 Greg Scheer is a composer, author, speaker, and a music associate at the Calvin Institute of Christian Worship. His writings include The Art of Worship: A Musician's Guide to Leading Modern Worship (Baker Books, 2006), Essential Worship: A Handbook for Leaders (Baker Books, 2016) and contributions to The Hymn, Worship Leader, and New Songs of Celebration Render (ed C. Michael Hawn, GIA 2013). His work has been translated into eleven languages. His music is available from GIA, Augsburg Fortress, MorningStar, in numerous hymnals, and at www.gregscheer.com.
Larrie Reece Fisher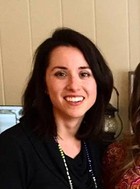 Larrie Reece Fisher is our host musician at St. Paul's PCA. In addition to three years of study in Church Music and Theology at the University of Mobile, Larrie holds an undergraduate degree in Contemporary Writing and Production from Berklee College of Music Boston and a Masters in Scoring for Film from Berklee Valencia. Over the past decade, she has been blessed to serve in leading worship both locally and internationally in various church, conference, camp, and outreach settings. In 2015, in support of Beloved Atlanta, Larrie released her first worship EP You and i. under the artist name the little spark.
Nate Butler

Nate Butler has been a part of 45 plus million records sold worldwide at last count. He has worked with multi-platinum artists such as Luther Vandross, Victoria Beckham aka Posh Spice, Houston, Craig David, Backstreet Boys, Christina Milian, Stacie Orrico, JoJo, Aaron Carter, Jay Sean, Guy Sebastian, and many others. He played major role in launching the career of the platinum R&B group 3LW by writing their hit singles: No More (Baby I'ma Do Right) and Playas Gon' Play; two of the members of 3LW, Kiely Williams and Adrienne Bailon, went on to become members of the worldwide Disney sensation: The Cheetah Girls. Butler also penned the notable chart topping R&B smash single "Afterparty" by Koffee Brown, also referred to as a R&B classic.
In addition to establishing a name for himself in the United States Music Industry, Nate made a name for himself internationally by helping to launch the careers of many international artists as well, such as S Club 7 (U.K.) , L5 (France), Blue (U.K.), Sugababes (U.K.), Miss3 (Norway), BoA (Japan), and Lola (Italy). He continued on in his career racking up credits on blockbuster films such as Barbershop, Four Brothers, Dr. Dolittle 2, Save the Last Dance, and the Nickelodeon hit Jimmy Neutron.
Recently, Nate transitioned into the realm of television being a part of the casting team for the final season of The X Factor (U.S. season 3) and two seasons of America's Got Talent 9 & 10. When he is not globe trotting writing and producing for the next big artists, or lecturing at Berkeley College of Music, you can find him on any given Sunday leading worship at his local church: Passion City. His heart for college students and young professionals is evident and he is committed to helping lead the college community at Passion City Church. Currently, Butler is an ambassador for World Orphans Organization and devotes his time doing global concerts to raise money and awareness for the cause.