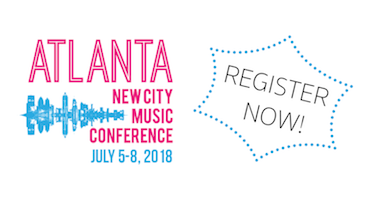 Updates
2018 Conference Promo Materials

Feel free to share and use these materials to publicize the 2016 NCF Music Conference.
Materials are still being developed so keep checking back for updates.

Andrew Russell is a former intern at New City Fellowship - Glenwood, and a recent graduate of Redeemer Seminary-Dallas. He has been leading worship for the last few hears and has new record. Click through for links to the music and an interview.
Video
The East Lake Expression Engine is an El Sistema-inspired music education program in the East Lake neighborhood of Chattanooga, TN. Come to the 2015 NCF Music Conference to learn more.